SINGAPORE EXPATS FORUM

Singapore Expat Forum and Message Board for Expats in Singapore & Expatriates Relocating to Singapore
Wd40 wrote:The current anti gahmen protests in Bangkok, may give you a good entry point in terms of the Thai Baht value and apartment prices. Keep a watch!
Why do you want to rent in Bangkok? Buy something.
It was actually my plan to buy something. I have lived in Bangkok before for years and know the place well. 15 mill. THB (S$580,000) will get you an amazing 150-200 sqm
condo
unit. I have my eyes set on the Fullerton
condo
on the corner of Ekamai (Sukhumvit Soi 63). I viewed a couple of units there and it is just top class.
http://fullertonsukhumvit.com/
---
Moderator

Posts: 11110
Joined: Sat, 10 Jul 2004
Location: Off The Red Dot
Contact:
x9200 wrote:Thai visa regulation changed a few years ago for a number of countries and the change also included US as far as I could see.

http://bangkok.usembassy.gov/service/th ... icans.html

U.S. citizens carrying a tourist passport and in possession of an onward or return airline ticket do not require a visa to enter Thailand.
My wife (American) still got whacked on the 90 day issue and had to obtain a 30 day visit pass from the Thai embassy in Singapore in order to return to Bangkok. This happened in 2007.
And you are correct... I've never needed to pick up any VOA at BKK... just get my passport stamped. I had also blown the 90 day rule but my passport had 146 pages in it and I don't think they wanted to go through it all to see if I had violated the 90 day rule.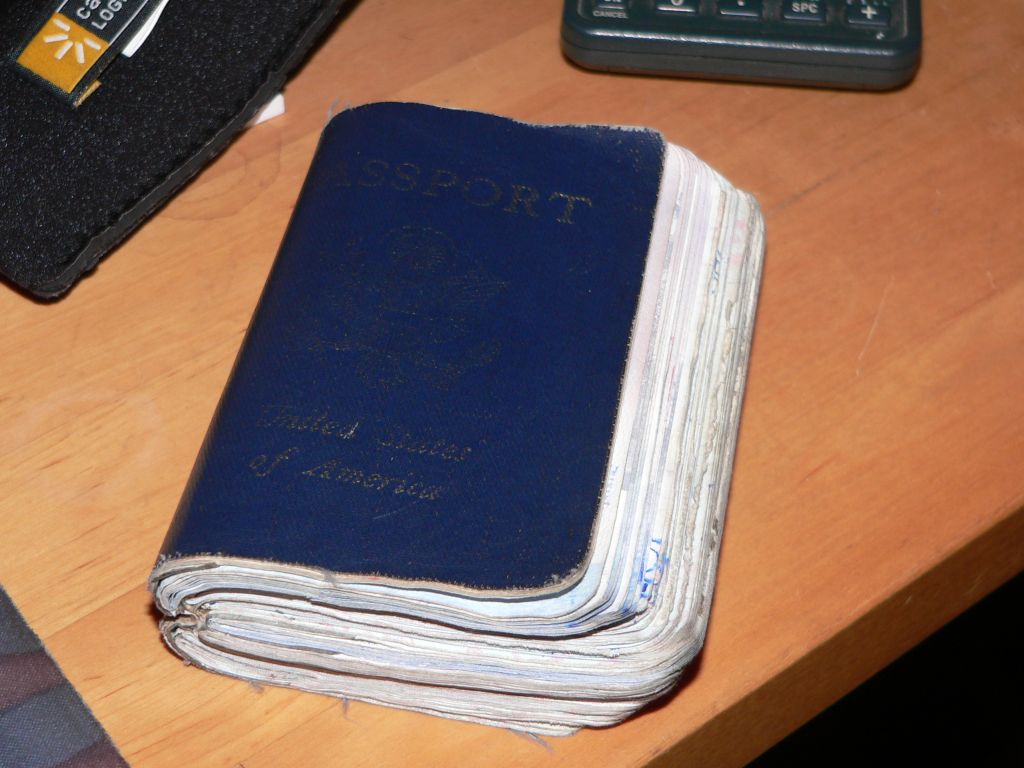 ---
---
---
That looks like an oxfords pocket dictionary
Mine sadly only 30 pages and for 6 years it was almost completely empty. Then in 2009/10 in space of 2 years I exhausted almost all pages doing petrol runs to JB on every bi-weekly basis
This year renewal is due and I am going to ask for the jumbo size(60 pages) passport, not sure if they still give it though.
---
Moderator

Posts: 11110
Joined: Sat, 10 Jul 2004
Location: Off The Red Dot
Contact:
zzm9980 wrote:I thought mine was large! i don't think they put that many inserts in anymore. I have three, which I thought was the max.
They don't allow that anymore. As a matter of fact, when I walked in to get yet another set of pages, they said, "no". When I complained that I needed to travel 2 days later, they shot my photo then and there and had my new passport ready... now also nearly full... but now that I'm back in the US it does really matter.
---
---
Similar Topics

Replies
Views

Last post
Return to "Staying, Living in Singapore"
Users browsing this forum: No registered users and 2 guests