bgd wrote:It's not hard just time consuming. With mandatory theory and practical courses coupled with the wait time due to backlog it can take up to 6 months to get a 2B which allows you to ride up to 200cc (including that twist and go you refer to.) After a year and more training/testing (I'm a bit vague about that) you can qualify for a 2A. That's up to 400cc. Another year sees you on a 2, bikes of any size.

Quite a few people I know have given up or never started due to the time it takes.

Much easier if you can convert an existing license.
It is time consuming and HARD. Lots of people have to repeat sections because of the perhaps 'anal' approach the instructors take.
OTOH, there is no question you properly learn to ride a bike. Everything from proper footwork when coming to a stop, to being able to ride within a six inch width under control, to learning to stop on wet roads.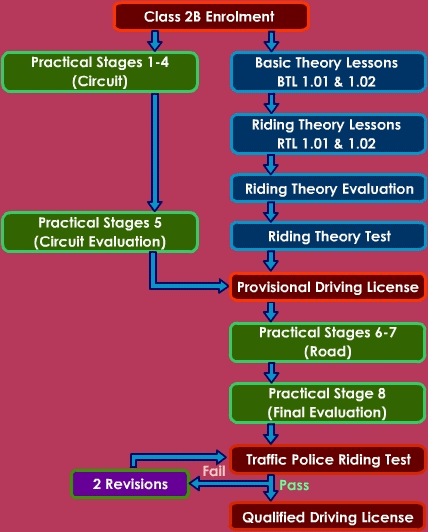 [/url]