Hi Dear Members, I would like to share my Epi Reversal in this thread as its a rare case to find in forum.. i had decided to start a new thread to share & make it a easier way to source this information for people out there who needs information about epi reversal/restoration surgery. As the same time im very thankful to Dr Chung from Eve Plastic Surgery (Cheonan,Korea).
Its been a hard time for me to do research for the past 6mths on Epi Reversal, Fortunately i met a nice forum member who was formally an Epi Reversal patients of Dr Chung,He had share with me about Dr Chung whom is the Inventor of Epi Reversal in korea as his technique was well recognize in medical research & was published in korean news article. I had corresponding for the past 2 mth with Dr Chung, he is a very Patience & personalise doctor. He has never failed to answer my never ending
question. During this period of time im facing alot of trauma doing research & photo consultation emails with many other doctors as well but none of them were confident Enough. Those drs mention its not easy to meet my requirement as precises on a sensitive patients. Only Dr Chung can be that detail & even as precise to gauge how many mm i need to reverse on my Epi.he is Amazing & he did it successful on me! He is so personalize he even communicates though kaokao messager with me & guide me the way to his clinic..seriously i love him & his nurse so much they were so nice.
My Surgery Date On 27th April Morn 9am: I took a 10mins cab to from Sinsa Dong to Kangnam Bus Terminal its was only 5000 won. From Kangnam Bus Terminal i took a 1 hr journey Direct Bus to Cheonan its only 7300 won. Eve plastic surgery clinic is located at Cheonam bus terminal building. Take a lift / walk up the staircase to 3rd level & clinic will be right infront of u.
Dr Chung spent 1hr consultation with me, i show him some photo for him to choose the shape of my epi & he chose Angelababy epi for me..My Surgery tooks him 1hr to finish.
Total I did Epi Reversal + Fat Graft Nasolabial fold.
Price is really reasonable so much affordable than doing it in seoul. Overall i can say the pain was 30% its bearable. Surgery is under local anesthesia, no sedation as dr needs to stitch & reverse in a very precises method mm by mm. Im Currently 1 week post ops..Im super happy with my result, i had no scarring right now, i look so much better with a nice harmony face profile. Here below is my attach photo/website/Email for your reference hope im able to help..Will upoad another photo after my final 2mths recovery...Feel Free To email me for Enquiry:
livelyrene@gmail.com
Eve Plastic Surgery (Dr Chung Yoon Jae)
Website:
www.eveplastic.co.kr
Email:
ack614@yahoo.co.kr
Tel : +82415613900
http://www.koreamed.org/SearchBasic.....15.3.204&DT=1
Kangnam Bus Terminal
Dr Chung Seminar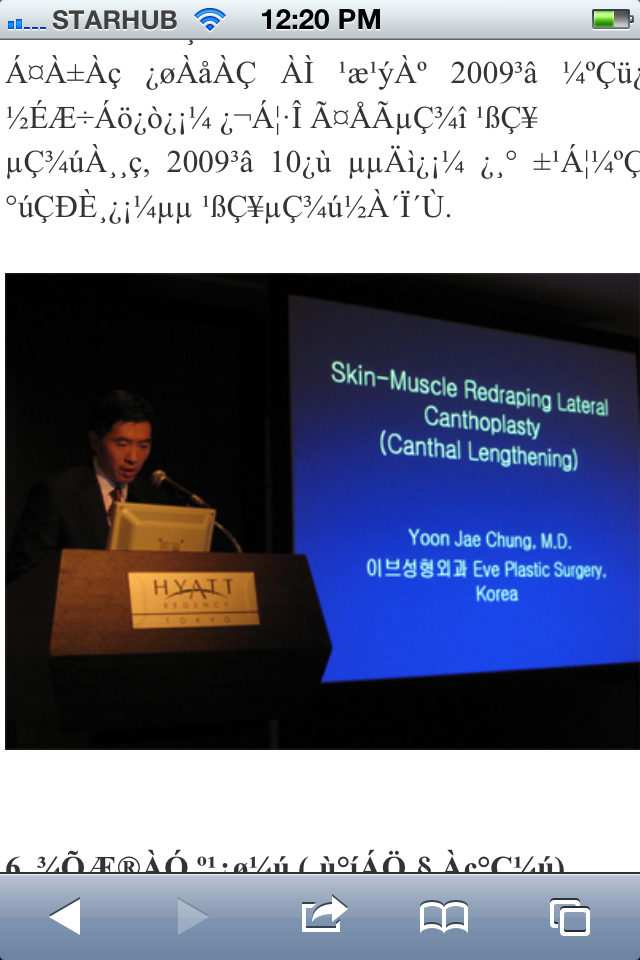 Dr Chung News Korea Article
Eve Plastic Surgery Clinic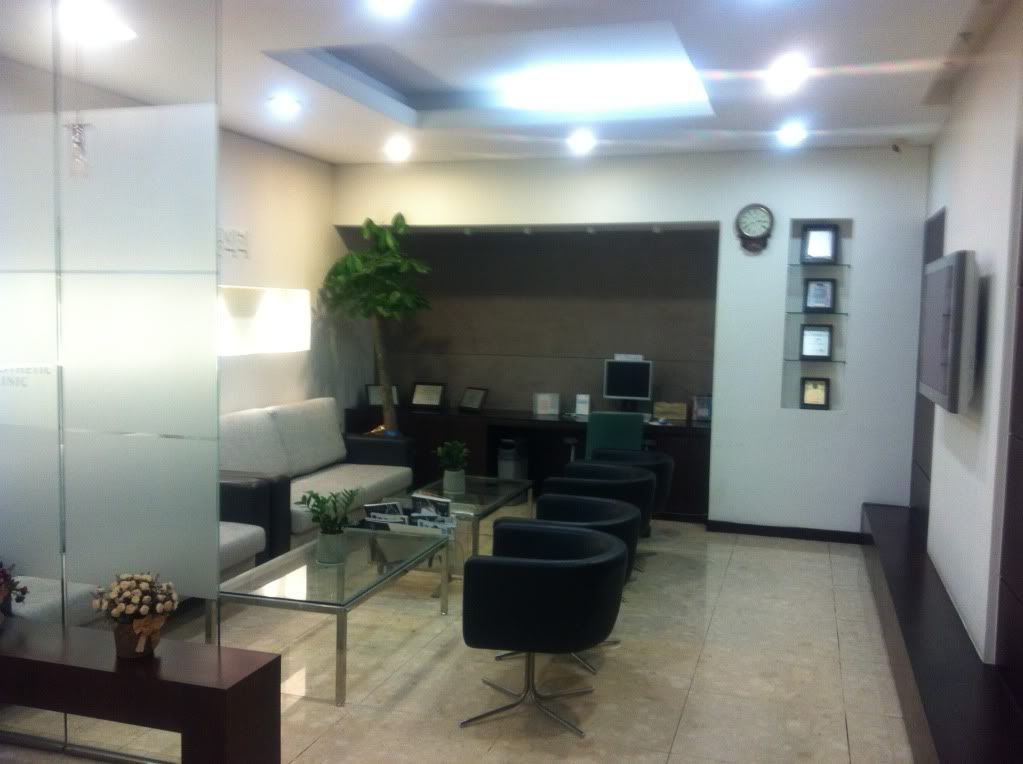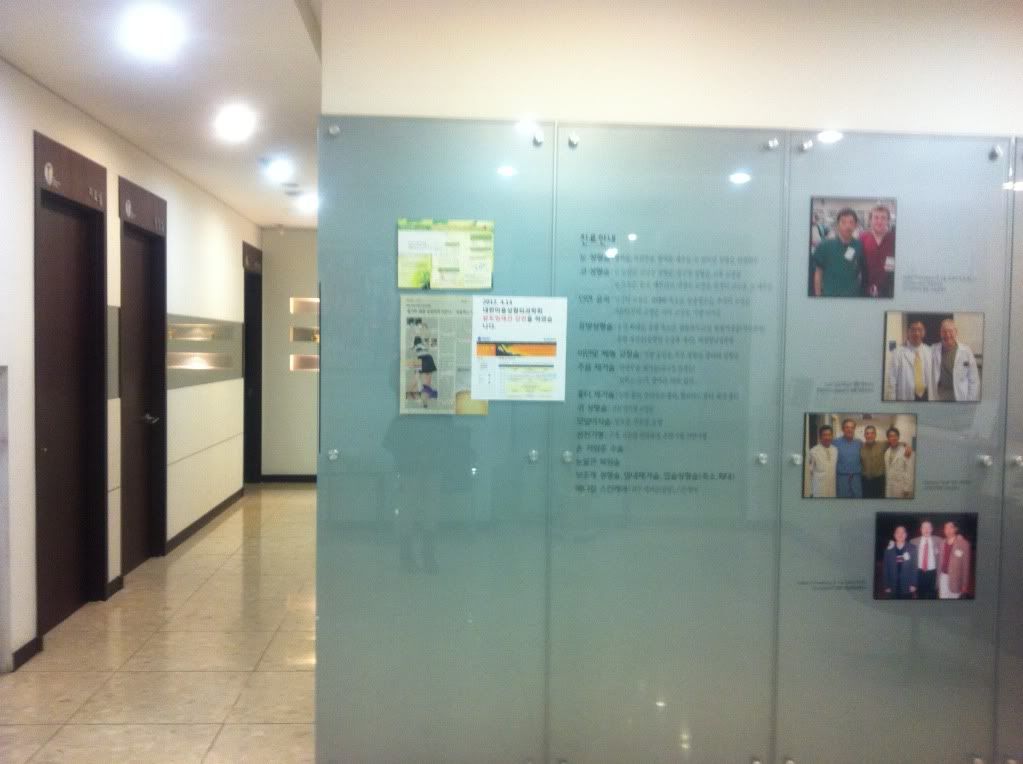 My Epi Reversal 1 week post ops
Failed Epicanthoplasty from Taiwan Wishclinic