SINGAPORE EXPATS FORUM

Singapore Expat Forum and Message Board for Expats in Singapore & Expatriates Relocating to Singapore
Go to your mates show them a print out of this image and say "I bet you a fiver the square in A is the same colour and tone as the square in B" They will be suspicious at first and just tell them no funny stuff and no strings its a straight bet. Shake on it and give them a pair of scissors to cut out the squares, watch their faces and collect the fiver. Simple....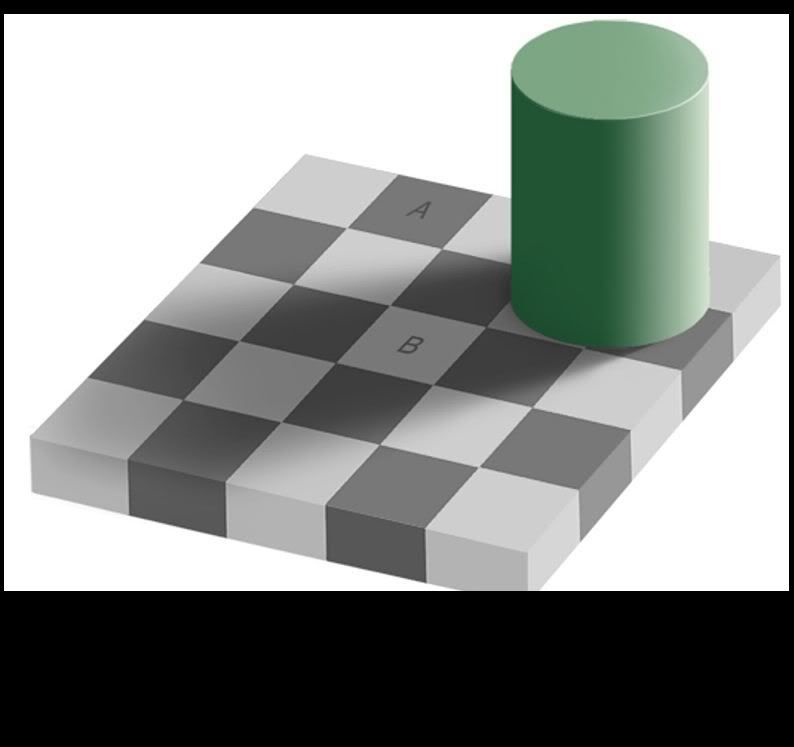 ---
Another way. I offer you this bet.

I'm a magician. I can convert bank notes. And I'm so sure of my powers that I even bet on them. So I bet you 20 SGD that if you give me a 100 bucks note, I will give it back to you transformed in 1000 bucks.

Of course, you only pay the bet if you multiply your money x 10, so is worthy....

Deal or not deal??
---
Anyone who can think will work out thats a scam bet, but the square one totally stuns them I still cant figure out how it works, already won two bets.

Squares A and B are the same colour and tone, it only becomes obvious when you cut them out and stick them together.
---
Pretty well known illusion (good though) based on tricks with local area contrast I guess. You perceive lighter fields relative to its direct surrounding.
First time I saw it had to take Photoshop and probe the colors.
---
---
Similar Topics

Replies
Views

Last post
Return to "Leisure Chat, Jokes, Rubbish"
Users browsing this forum: No registered users and 2 guests