SINGAPORE EXPATS FORUM

Singapore Expat Forum and Message Board for Expats in Singapore & Expatriates Relocating to Singapore
Editor

Posts: 1381
Joined: Tue, 27 Feb 2007
Location: Singapore (Finally!)
OK some of you may have seen a post or two of mine batting on about our Starhub Ultimate broadband speeds in and out of SIN. Well with some new ventures I need to rectify this.
Secondly, Ms. C's business is relocating and we're looking at using Starhub (dubious assumption coming...) on some form of business plan for the office, then extending the account to our
condo
(new build).
Questions:
1. Can I expect that a dedicated business account will provide better bandwidth (I read somewhere about Starhub and Singtel using shared IP addresses which contributes to the slowdown).
2. Does anyone have any indicative pricing for business-grade internet? How do they determine pricing - fixed monthly cost per mbit/second or some other combination of speed/volume?
Any advice much appreciated!!!!
Many thanks in advance, Mr. P
---
1. you can opt for fixed IP. although i got no problem with my starhub speed, i do notice that the IP keep changing so messing up my proxy stuff without restoring to dynamic dns for name resolution. but still, i dont think that would hammer the bandwidth. i suspect your connection to the exchange is heavily used.

2. a business broadband still use the same "pipe" as consumer broadband user. only thing you are getting is better content ratio. the consumer could be 50:1 and a business could be 20:1.
---
Editor

Posts: 1381
Joined: Tue, 27 Feb 2007
Location: Singapore (Finally!)
Durain - thanks champ. Got any further details (URL) on the content/peering ratio? Thanks, P
---
---
Editor

Posts: 1381
Joined: Tue, 27 Feb 2007
Location: Singapore (Finally!)
Durain - many thanks. Got any other suggestions? What about some of the resellers, or will we just be buying another intermediary's sorry story of broken promises?

Cheers, P
---
Hi Mr.P,

I know someone in Starhub. He used to be my account manager. Please let me know if you would like to have his contacts. Alternatively I can ask him to give you a call. Very nice chap. Used to work for Macquarie and switched to Starhub last year. He deals with corporate customers only.

Cheers,
MG.
It's in my blood. B(e) Positive.
---
there's not much ISP player in singapore, it's either singtel, starhub or pacnet. not sure if pacnet got it's own infrastructure or they just piggy back off singtel and/or starhub. pacnet used to be big in the days of dialup but you dont hear about it much. still, on their website, seems they are targetting business users than consumer. maybe worth giving them a call.
---
i would recommend only singnet - not that they are good but just that the rest are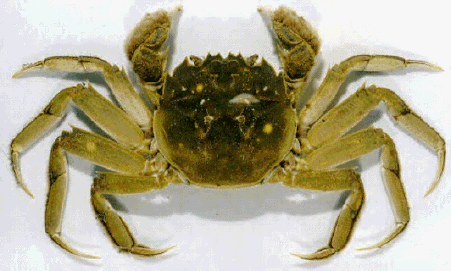 singnet always have offers like $99 a mth for unlimited 1mbps.
http://business.singtel.com/upload_hub/sme/pnc.htm
---
---
---
Similar Topics

Replies
Views

Last post
Return to "Computer, Internet, Phone & Electronics"
Users browsing this forum: No registered users and 1 guest