SINGAPORE EXPATS FORUM

Singapore Expat Forum and Message Board for Expats in Singapore & Expatriates Relocating to Singapore
Stasis 10, Curtain Call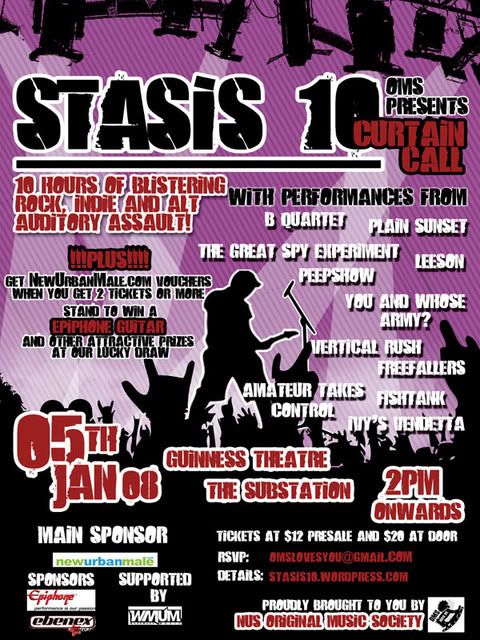 Stasis 10 Ticket Prices:
$12 (pre-sale)
To get your presale ($12) tickets, send an email to
omslovesyou@gmail.com
containing:
Name:
IC no. (For collection of tix):
Qty of tickets:
Contact no. :
Presale period will only be available from
18th Dec - 4th Jan
.

DON'T MISS OUT!!!
**This is sadly the last Stasis concert and we hope that you guys can join us for the finale.
---
---
---
Return to "Events, Gatherings, Making Friends"
Users browsing this forum: No registered users and 2 guests