SINGAPORE EXPATS FORUM

Singapore Expat Forum and Message Board for Expats in Singapore & Expatriates Relocating to Singapore
Newbie

Posts: 2
Joined: Thu, 17 Oct 2019 7:44 am
Hello! I'm curious if expats in Singapore have an interest in starting their own online business? Sarah
---
Moderator

Posts: 11504
Joined: Sat, 10 Jul 2004 12:13 am
Location: Off The Red Dot
Contact: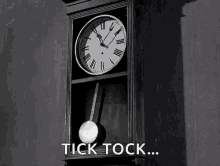 Solicitation prohibited on this forum.
Moderator
---
No, do you have any suggestions? Preferably lots of money for little work.
I not troll/wacko/spammer.
Me no expat. Me foreigner.
---
Reporter

Posts: 911
Joined: Wed, 08 May 2013 11:31 am
Location: Singapore
Contact:
Tiktok, just go to Youtube; you'll be bombarded by endless interstitials by various local clever-dickies floating just that: lots of money for next to nothing.

Don't spend it all at once.
---
Newbie

Posts: 2
Joined: Thu, 17 Oct 2019 7:44 am
---
Similar Topics

Replies
Views

Last post
Users browsing this forum: No registered users and 12 guests