SINGAPORE EXPATS FORUM

Singapore Expat Forum and Message Board for Expats in Singapore & Expatriates Relocating to Singapore
Moderator

Posts: 11304
Joined: Sat, 10 Jul 2004
Location: Off The Red Dot
Contact:
My younger brother in law and his wife returned to Houston last night from a trip to Paris. The next brother in law in age went to pick them up at the airport with this sign. Always room for a prank.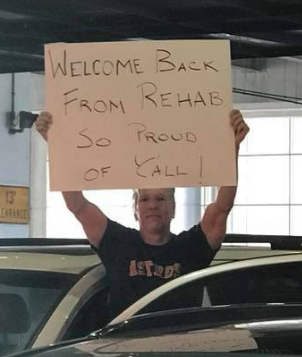 ---
Similar Topics

Replies
Views

Last post
Return to "Leisure Chat, Jokes, Rubbish"
Users browsing this forum: No registered users and 2 guests