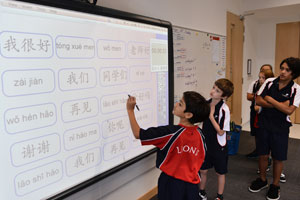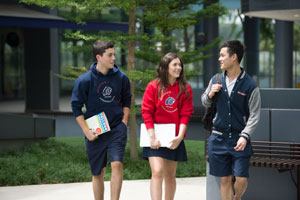 Stamford American International Singapore
offers an holistic education for students from 2 months to 18 years of age, being the first and only school in Singapore to offer Advanced Placement (AP), International Baccalaureate Diploma Programme (IB DP) and Business and Technical Education Council (BTEC) Diploma curricula, together with a US-accredited High School Diploma.
American Standards
As one of the leading US-centric schools,
Stamford American International School
offers a challenging American Curriculum that follows the American Education Reaches Out (AERO), Common Core and Next Generation Science Standards (NGSS) combined with the International Baccalaureate (IB) Programme from 18 months to 18 years old. From 18 months, Stamford students begin their learning journey through the use of Teaching Strategies Gold Tracking which is aligned to the USA Head Start Early Learning Outcomes Framework. This provides essential developmentally appropriate standards for guided learning of young children.
Stamford American offers the IB Primary Years Program (PYP), the IB Middle Years Program (MYP) and the IB Diploma Program (DP). IB World Schools share a common philosophy— a commitment to high quality, challenging, international education that Stamford American believes is important for our students.
The IB PYP is a course of study designed to meet the educational requirements of students between the ages of 3 and 12 years, and focuses on the development of the whole child as an inquirer, both in the classroom and in the world outside. The PYP encourages international-mindedness and a positive attitude to learning by engaging students in inquiries and developing their awareness of the process of learning so that they become lifelong learners. It reflects real life by encouraging learning beyond traditional subjects with meaningful, in-depth inquiries into real issues and emphasizes, through the learner profile, the development of the whole student physically, intellectually, emotionally and ethically.
The IB MYP is a course of study designed to meet the educational requirements of students between the ages of 11 and 16 years. The MYP provides a philosophical framework with a holistic approach to education and a rigorous framework for assessment. The MYP aims to educate the whole person and to show the impact of each individual on the world around them. The MYP fosters intercultural awareness and the importance of communication. Its goal is to constantly place learning within a context, and to make explicit the relationship between various disciplines.
Multiple graduating pathways
Offering flexibility and unparalleled choice, students can choose to graduate with a US accredited Stamford High School Diploma alongside the opportunity to pursue the IB Diploma, AP International Diploma or BTEC Diploma that is aligned closely to their ambitions and future university or career plans. Stamford American recognizes the need to support students' choices beyond school and hence, carry out pre-university testing from Grade 8 (age 14 yrs) onwards.
Stamford American is also one of the few schools in Singapore with onsite SAT and ACT test centers, offering college preparatory tests for secondary students from Grade 10. It also has a dedicated Academic and College Counseling Team that is tuned in to the requirements of universities all over the world.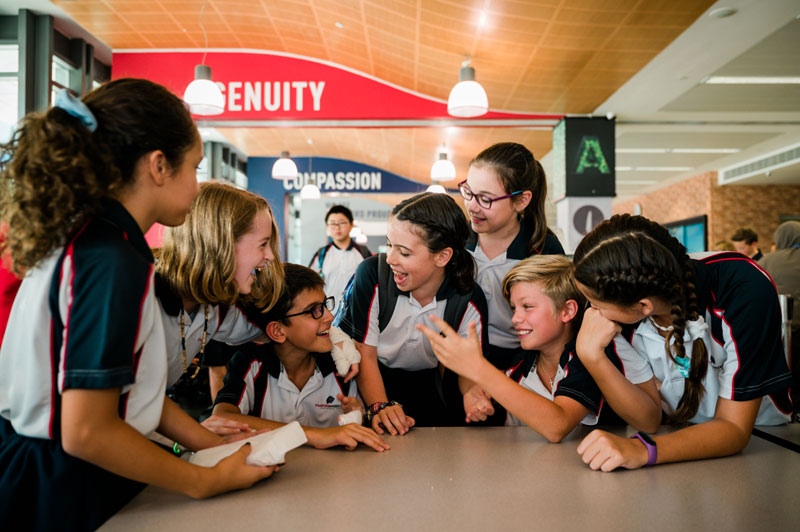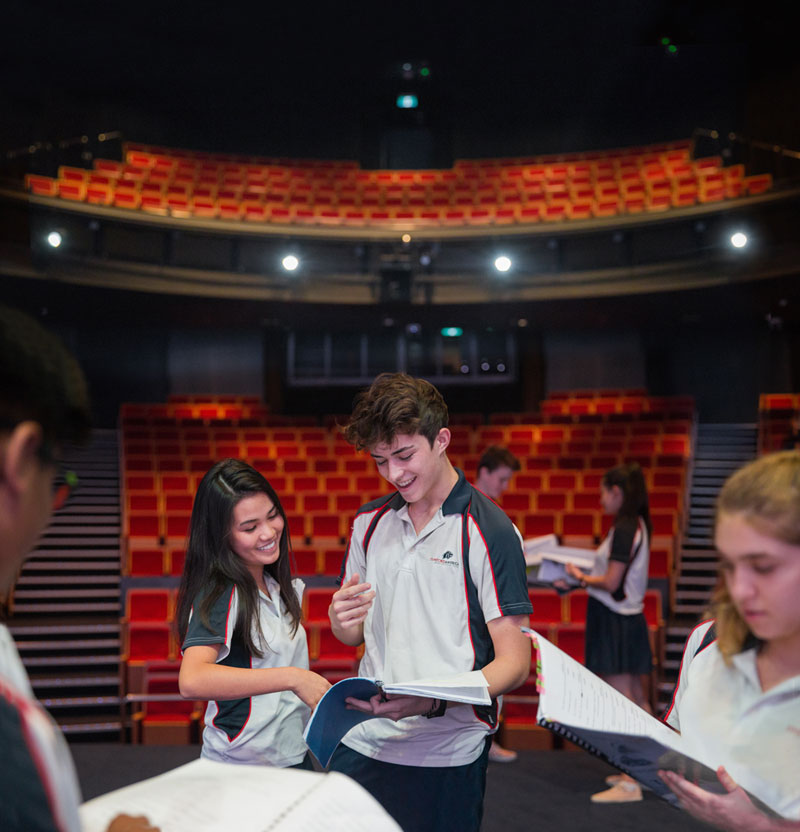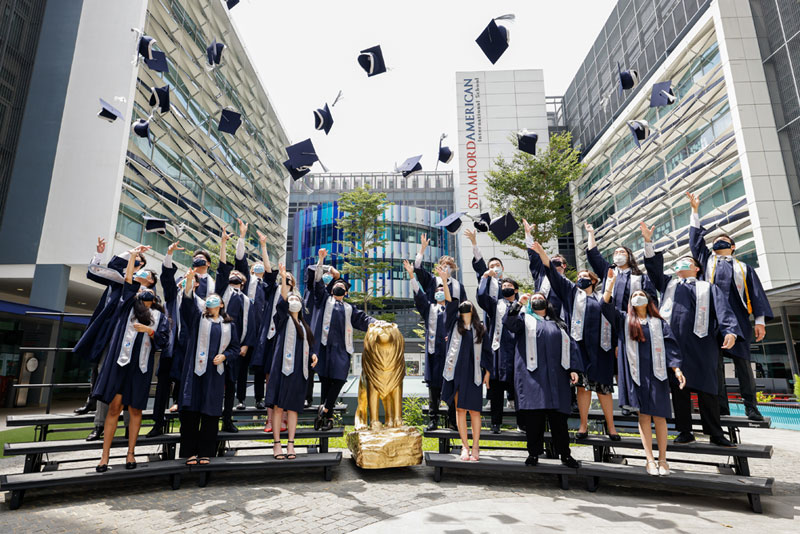 International mindedness through culture and language
Globalism lies at the very heart of the school and we are an inclusive school, home to 75 different nationalities where every student is treated as a unique individual and is given the direction, counsel and support to discover her or his own potential for greatness. Being multilingual is a key element of global citizenship. This stands behind the development of Stamford American's World Language Program which offers three of the world's most spoken languages – English, Mandarin and Spanish. There are daily and bilingual options in Mandarin or Spanish, as well as an English as an Additional Language (EAL) program, supported by dedicated EAL experts.
Two stunning campuses, centrally located
Located centrally to major expatriate areas and 10 minutes from Orchard, both Stamford American campuses offer world-class facilities which need to be seen to be believed. Combined, they offer 4 swimming pools, 3 sports arenas, a 500-seat professional theatre, tennis courts, rock climbing walls, a Golf Academy, cutting edge technology and plenty of outdoor spaces.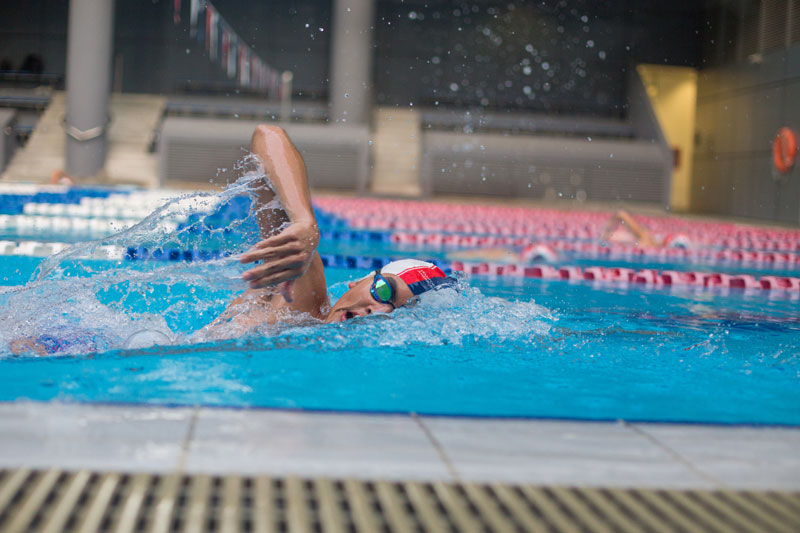 Providing personalized education
Every family has different needs and a different set of circumstances. The admissions experience at Stamford American is personalized with three different opportunities: a personalized virtual tour of our campus and its facilities; a comprehensive on-to-one overview of the Stamford American curriculum with our Admissions Manager; a pre-enrolment discovery session. Due to COVID restrictions, access to the school campus is currently limited, but we invite prospective families to
make a prior appointment
with one of our Admissions Managers. We also hold regular virtual open houses and online seminars for you to learn more about Stamford American.
For more information please contact us:
[email protected]
www.sais.edu.sg
+65 6653 2949