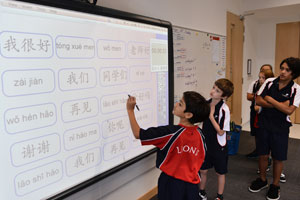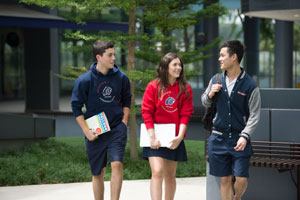 With an etho for educating children to achieve more than they believe they can,
Stamford American International School
has quickly established itself as the first and only school in Singapore to offer both International Baccalaureate (IB) and American curriculums for children aged 18 months to 18 years.
American Standards
As one of the leading US-centric schools, Stamford American integrates the rigorous American Education Reaches Out (AERO) standards with the IB Programme, and Advanced Placement (AP) credits. From 18 months, Stamford students begin their learning journey through the use of Teaching Strategies Gold Tracking which is aligned to the USA Head Start Early Learning Outcomes Framework. This provides essential developmentally appropriate standards for guiding learning of young children.
Two graduating paths
Offering flexibility and unparalleled choice, students can choose to graduate with either the IB Diploma or American High School Diploma with Advanced Placement (AP) credits, or both. With over
40 IB courses and 20 AP
courses to select from, students are set up for university placement and global ambitions. Stamford American recognizes the need to support students' choices beyond school and hence, carry out pre-university testing from Grade 8 (age 14 yrs) onwards.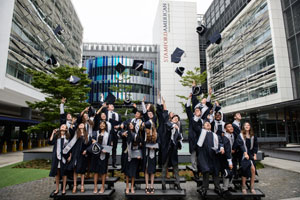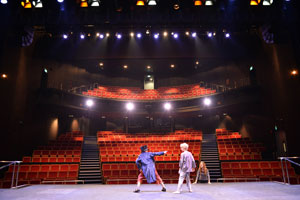 International mindedness through culture and Language
Globalism lies at the very heart of the school which defines 'what it is to be a Stamford Lion'…global citizens representing 65+ nations sharing world class facilities and unparalleled opportunities beyond the classroom. Being multilingual is a key element of global citizenship. This stands behind the development of Stamford American's
World Language Program
which offers three of the world's most spoken languages – English, Mandarin and Spanish. There are daily and bilingual options in Mandarin or Spanish, as well as a dedicated Accelerated English program, taught by native speaking specialists.
Two stunning campuses, centrally located
Located centrally to major expatriate areas and 10 minutes from Orchard, both Stamford American campuses offer world-class facilities which need to be seen to be believed. Combined, they offer 4 swimming pools, 3 sports arenas, 500-seat professional theater, tennis courts, rock climbing walls, Golf Academy, cutting edge technology and plenty of outdoors space.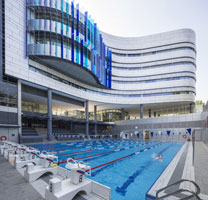 Providing personalized education
Every family has different needs and a different set of circumstances. Understanding the needs of the child, starts right from the beginning. The dedicated Admissions Concierge who are well-versed in the programs and facilities on offer, will make choosing the correct pathway easy. The friendly team hosts free early years playgroups, monthly open houses and personal tours tailored to each family's needs, interests and backgrounds.
Sais.edu.sg
| +65 6653 7907