Little Paddington Preschool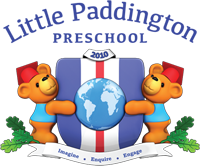 Bukit Timah Parents - Looking for the perfect preschool or infant care with large outdoor spaces, experienced team and a holistic curriculum?
It is our pleasure to introduce Little Paddington Preschools and Infant care. With a philosophy in holistic education, Little Paddington Preschools aim to engage each child's interest and motivation by giving them daily opportunities for creative expression through child-led, process focused learning. We encourage our children to question, reason, hypothesize, develop self-confidence and learn in our warm and engaging environment.

We are committed to excellence. Our educators focus on the process of co-construction of knowledge, in turn releasing the traditional roles of a teacher and opening doors to new possibilities for our children. The highly qualified team comprises of Curriculum specialists, Chinese language teachers and English Language Teachers. In addition, we engage specialists for arts, sports and sciences to facilitate child's learning experiences.
At Little Paddington Preschools we encourage children to explore their environment by providing them state of art learning spaces. These spaces are specifically designed for children to build deep relationships with the natural world and engage in a balanced learning programme across Sports, Arts and Academics.
We believe children are competent thinkers and communicators. And our curriculum focuses on "Construction of knowledge" through Projects. These group and individual projects provide the backbone of the children's and teachers' learning experiences. They are based on the strong convictions of learning by doing. These projects affirm that we are able to create new things and achieve new understandings. It suggests the affinities between the child, the artist, the inventor, the scientists, the explorer.
This approach is inspired by the most pioneering and internationally acclaimed teaching practices of Multiple Intelligences by Howard Gardner, Montessori by Maria Montessori and Reggio Emelia by Loris Malaguzzi.
We invite you to visit our center to immerse your child in the Paddington experience and for you to meet our team. We value the trust you place in us, and we assure you that with a great team we will always exceed all your expectations.

Addresses
Turf Club Campus
236 Turf Club Road
Singapore 287985
Phone Number: 96495801
Hougang and Kovan Campus
4 Jalan Tani
Singapore 548542
Phone Number 62803007