SINGAPORE EXPATS FORUM

Singapore Expat Forum and Message Board for Expats in Singapore & Expatriates Relocating to Singapore
Key Location is a great site for finding a list of condos that meet your requirements and budget.
To get started, browse to their Condo Wizard (
https://keylocation.sg/wizard
) and complete each step.
Note: it's important to enter your office address: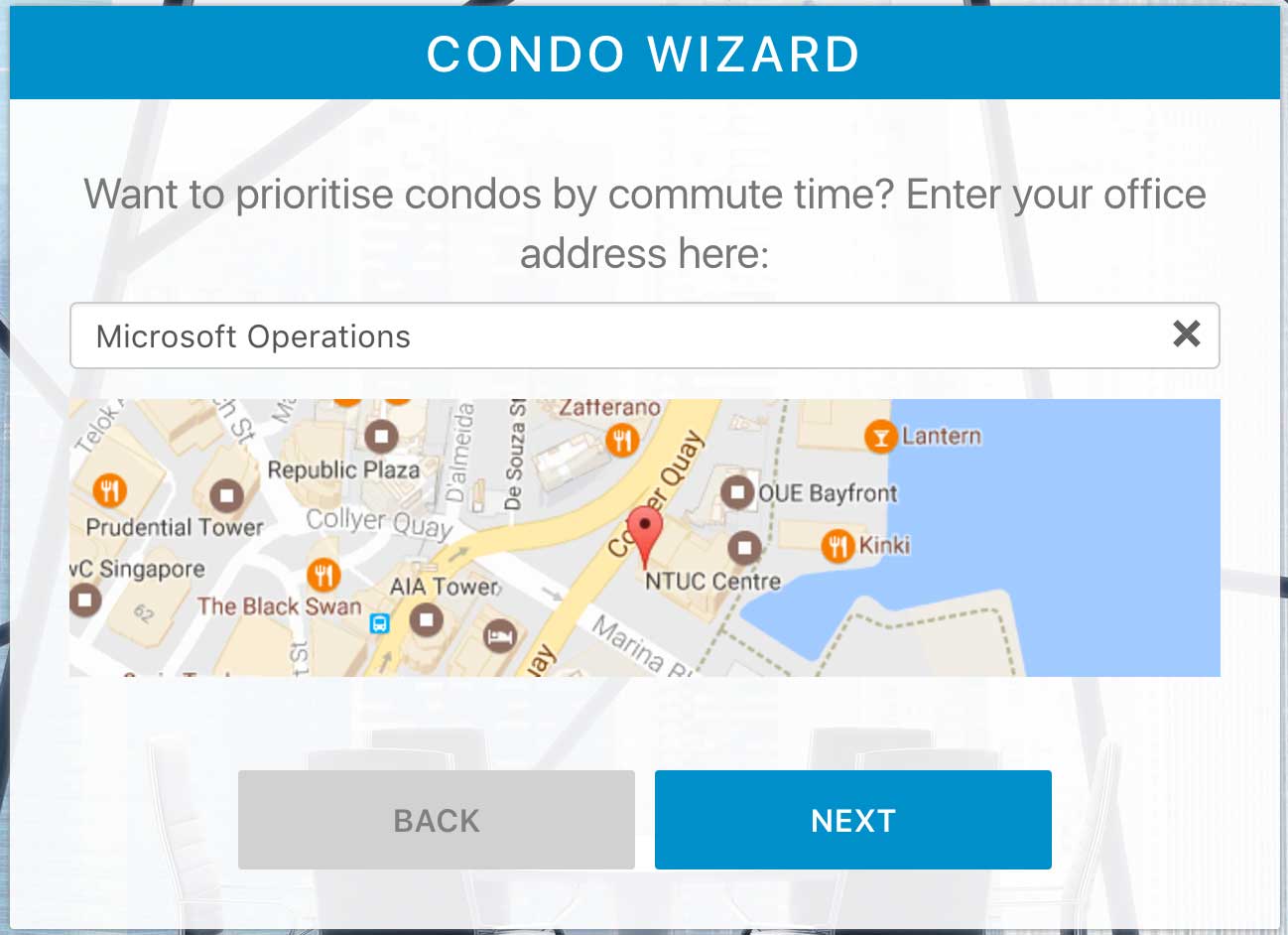 This enables the Wizard to automatically calculate commute times for every condo in Singapore for you (no more need to check Google Directions every time). Nobody wants to have an hour long commute by accident because you didn't check the transport schedules carefully enough.
Afterwards, you can select must-have facilities and then nice-to-have facilities. You won't be shown condos that miss any must-have facilities, while nice-to-have facilities are used for sorting/prioritising your condo matches.

If you already have preferred neighbourhoods (e.g. Marine Parade, Tanglin, etc) then you can enter them next, and any condos in these neighbourhoods will be shown first in your results.
Once you complete the wizard, you will be shown your "Matches":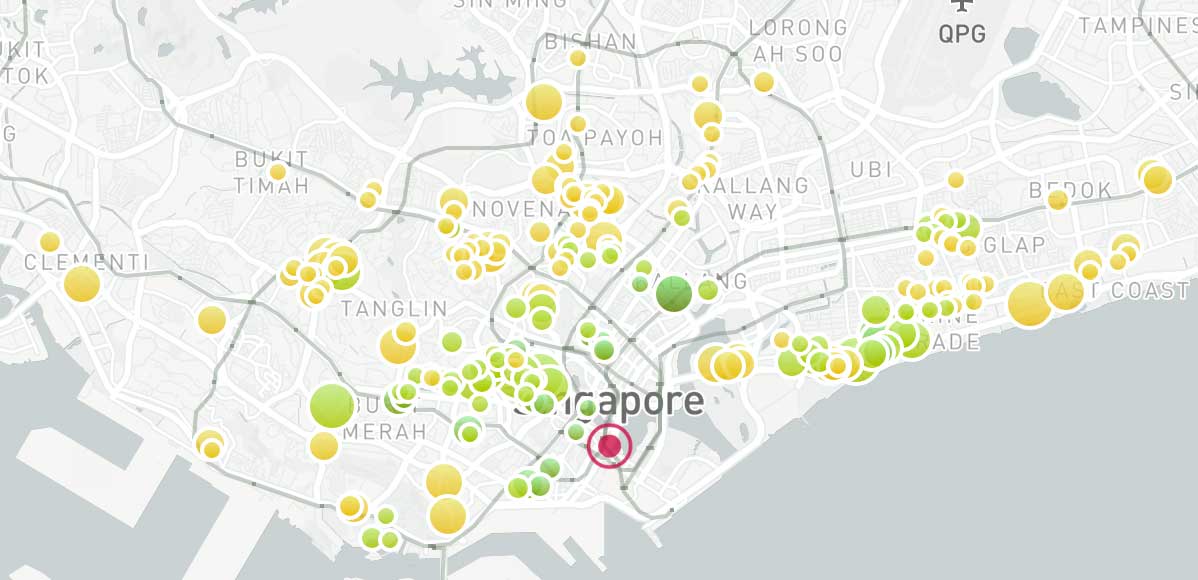 From here, you can explore condos further. They are displayed on the map colour-coded according to commute time to your office, and sized according to how many matching apartments per year the condo has. i.e. greener is better, and larger is better.
If you'd like to narrow your search further (for example, add another office address to commute to, or to specify a minimum size for apartments in square feet) then click the PREFERENCES menu near the top.
When you view a condo in detail, it's useful to "rate" it as Yes, No or Maybe so that you can start to build a Favourites list as well as reduce the size of your Matches list.

The Condo Wizard is a free tool by Key Location, which is made by
@rarkins
. If you have any questions or need any help, you can reply below or contact them via the site.
Start now: Key Location Condo Wizard (
https://keylocation.sg/wizard
)
Singapore Expats
Home
|
Classifieds
|
Condo
|
Forum
|
Property

---
Similar Topics

Replies
Views

Last post
Return to "Relocating, Moving to Singapore"
Users browsing this forum: No registered users and 1 guest