SINGAPORE EXPATS FORUM

Singapore Expat Forum and Message Board for Expats in Singapore & Expatriates Relocating to Singapore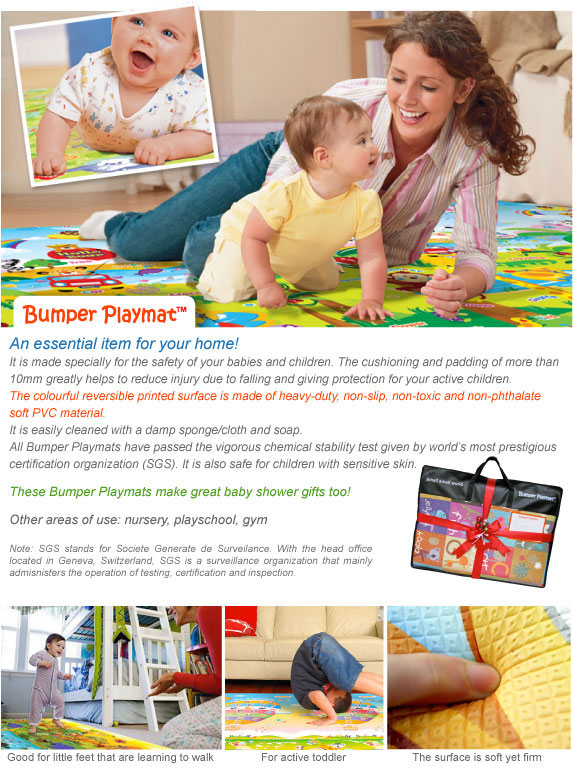 LG Bumper Playmat:
The LG Baby Bumper Playmat has been carefully designed to give a designated baby-safe area for babies, toddlers and young children. The mat is easy to clean, safe to use and is increasingly becoming a necessity for households with small children.
Properties of LG Baby Bumper Playmat:
-- Non-toxic and cushioned with at least 10mm which helps to prevent injury to head, knee and face while babies toddler crawl around.
-- Hassle free maintenance as only need to wipe clean with either clean water or mild baby cleaner
-- Vibrant & bright colours & characters that will attract babies attention and baby can also learn through the characters, numbers and alphabets printed on both sides of the playmat
-- All sides embossed with reversible design.
-- Passed strict chemical stability tests of the world's most prestigious certification organisation (SGS). This product is safe for use even by children with sensitive skin.
-- Dust-mite free & great for children with asthma (works better than carpets, and they're easy to clean)
-- Various dimensions available

- Current available size and design are:
LG Prime : Yellow Bear Studying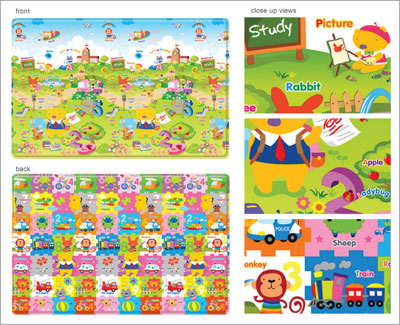 LG Prime: Sweet Bear Alphabet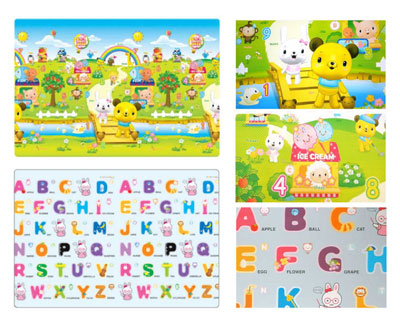 LG Prime: Dino Jurassic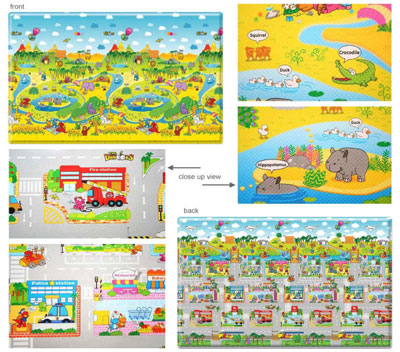 LG Prime: Papier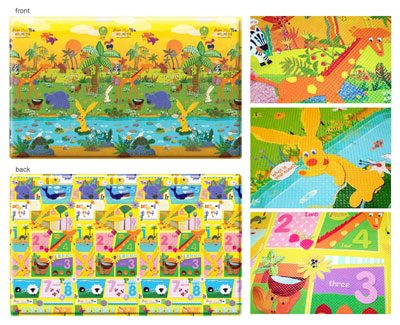 Size: 2300 x 1400 x 15 mm
Material: eco friendly soft PVC (non toxic).
Weight: ~12kg
Price: S$339 include free delivery within Singapore.
Wooden Handmade and Hand-painted necklace and bracelet sets for little girls
Price: S$5 each set (come with matching necklace and bracelet)
View Pictures at:
http://www.facebook.com/media/set/?set= ... c045a99800
For enquiries on full product range and orders, please email
greatforkidz@gmail.com
---
Similar Topics

Replies
Views

Last post
Return to "Business Products & Services"
Users browsing this forum: No registered users and 0 guests